combines cyst, sediment and chlorine taste and odor reduction, while reducing the effects of chlorine corrosion and scale for up to 9,000 gallons (34,069 liters).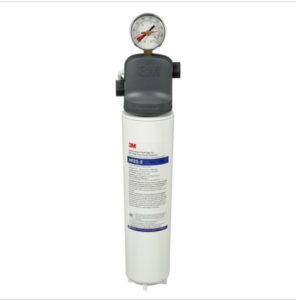 3M Purification Inc. Water Filtration Products Model ICE125-S single cartridge water filtration systems help provide consistent high quality water for commercial ice by reducing the effects of sediment and chlorine taste and odor at flow rates up to 1.5 gpm (5.7 lpm).
Ready to order or
request a quote?
Use this form,
and we'll be in touch.
If you would like a free catalog or need more information about our commercial water filtration products or services, please complete the form and a representative will be in contact with you soon!
Phone: 630-836-1790